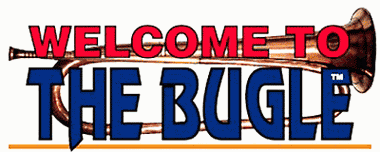 Click a menu item on the left or top of this page.
Descriptions of content are below.
---
Podcasts and videos currently online relate to the November 2016 election.

---
Knight's Murrieta Bugle awaits advertiser support for direct mail distribution to Murrieta homes and businesses. Click the link to open a sample of a 2008 issue in pdf format. Remember, without advertising there are no newspapers!

---
The Tri-State Bugle region, that launched in August 2016, is direct mailed to the Colorado River areas of Nevada, California and Arizona.

---
Examples of "Services" now being offered include layout for your books, community newspapers, Recall Petitions, and more. Inquiries Welcome.

---
We are also expanding our affiliate "Internet Shopping" sites and hope you think of The Bugle website the next time you want to order something online and pick it up in the store or just want to compare prices before you buy elsewhere.

---