Community Newspaper Serving Southwest California

New Online Format for Citizen Media
Just scroll down this page to read our July Issue
Vol. 18 No. 5..................................July 2015
---
Book Sale Coming in Sun City!
The next Buy-a-Bag-of-Books-for-a-Buck Sale at the Sun City Library will be held on Saturday, August 1 from 9 am to 2:30 p.m. What a great time to stock up for the end of Summer with fiction, non-fiction, current magazines, and more. Proceeds from the Sale, sponsored by the Friends of the Sun City Library will go to purchasing supplies for the many events and activities that are provided to community members of all ages. Other purchases are equipment and books and media for the library's collection. For more information, call 951-679-3534.
---
Pet Adoptions
Shepherd Mix, 4-years old, spayed female, tan/black. My name is Jackie.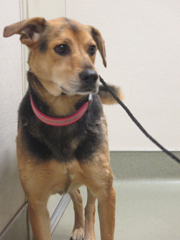 I am a very sweet girl, but I am a little shy at first. I would love to have a family to take me on walks and give me lots of love and attention. I am already spayed and ready for my forever home. Intake Number: 260964.
Domestic Short Hair, 5-years old, female, brown. My name is Pursie.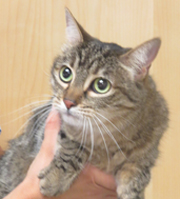 I am just too adorable for words. I am sweet and friendly. I would make a wonderful pet. I will need to be spayed before going to a loving home. Intake Number: 261410.
See all of our adoptable pets at www.animalfriendsofthevalleys.com or come to Animal Friends of the Valleys at 33751 Mission Trail in Wildomar. 951-674-0618. Hours: Monday, Tuesday, Thursday, and Friday from 10:00am-4:00pm. Wednesday from 10:00am-7:00pm. And Saturday 10:00am-5:00pm
---
Auditions for all ladies who love to sing
Auditions for Southwest Women's Chorus will be held on August 11th & 18th, 7-9 pm at The Ballet Studio, 41851 Date St., Murrieta
Come out and become a part of something special. The Southwest Women's Chorus has two big concert seasons, Spring and Fall. In the fall, we have an amazing concert called Christmas in the Air-an eclectic mix of holiday music. If you enjoy singing and would like to dedicate time to a great group, please come down and audition. We meet Tuesday nights during the season from 7-10pm.
Schedule audition by email at Auditions@SouthwestWomensChorus.org or by phone call Anna at 951-297-0239
Audition Requirements:
• Sing "Happy Birthday" unaccompanied starting on middle C, to demonstrate full control of mix and head voice and stay on pitch • Carry a tune • Good blending voice quality • Love of music • Dedicate time to an established quality chorus
More info: www.southwestwomenschorus.org/auditions
---
Auditions for MSJC Menifee Campus production of "The Diviners"
This Off Broadway play contains themes of friendship, hope, fear, faith, comedy and tragedy. The story is set in the early days of the 1930's depression in a small fictitious southern Indiana town named Zion. The central character, Buddy Layman, is a mentally-challenged boy who develops a friendship with a travelling disenchanted preacher. This is a slice of life play requiring a solid actor for the role of Buddy and a strong ensemble of 6 males and 5 females of varying ages - actors must be able to create endearing, believable, sometimes comic, sometimes tragic, depression era, simple country characters. Cast members should be able to carry a tune however the singing is not extensive. We are also hoping to find someone who can play guitar, fiddle, mandolin or dulcimer. The musician can be one of the characters or in addition to the characters listed below.
Auditions are open to MSJC students and the community at large. Everyone of college age and above and actors of any ethnicity are welcomed to audition. High School juniors and seniors who qualify for concurrent enrollment are also invited to audition. The college is also interested in hosting guest artists with extensive resumes. Everyone who is cast in the production must enroll as a student in the course THA 201, Rehearsal and Performance with the exception of guest artists.
AUDITIONS: Wednesday August 12 and Monday August 17 from 6-8 pm with call backs on Wednesday August 19 from 6-9 pm in the MSJC Theater, Room 207, 28237 La Piedra Rd, Menifee 92584.
Prepare a Monologue (2 minute maximum) from a play of the actor's choosing. Monologues should show the actor's range.
Interested actors are encouraged to read the script prior to auditioning. Actors are expected to bring a picture and resume. Actors may be asked to do readings from the script in addition to their prepared monologues.
The classes / rehearsals are Mon/Wed/Fri evenings, 6 to 8:50pm starting 8/19/15. There will be 4 public performances - October 22-25/15. There will be a tech rehearsal on Sunday Oct 18th and additional evening rehearsals during the week prior to the opening night. We are looking for reliable team players who can commit to these dates.
We are also looking for people to work behind the scenes to assist with sound, lights, props, set construction, projections, photography, production work and costumes. If you are interested in these things and want to enroll as a student or become an official volunteer, please come to the audition and let us know.
Roles:Buddy Layman: a teenaged boy who can mysteriously "feel" when water is near, yet fears it to the point of phobia He has the special gift to find water. He suffered brain damage from his previous drowning accident and lost his mother in the same accident. C.C. Showers: Has a crisis of faith and purpose. The former preacher is battling his own demons who befriends the boy. He and Jennie Mae have an attraction that never really takes off due to Jennie Mae being such a young girl. Ferris Layman: A single father trying to raise two challenging kids in the depression. He's Buddy's father and local mechanic. He is short tempered and hesitant to do anything that might cause his son anguish, even if it is for his own good. Has a dry sense of humor.Jennie Mae Layman: teenaged girl who is forced to grow-up too soon, facing the normal coming of age feelings. She's Buddy's patient and caring sister. She takes on the "mom" role. She has a crush on the preacher. Basil Bennett: A farmer who relies on Buddy's abilities. He's also an amateur doctor. He is the one who diagnoses Buddy's problems, married to Luella. Luella Bennet: Basil's wife who doubts Buddy's abilities and is a bit of a town gossip. Norma Henshaw: The owner of the Dry Goods Store. She wants the church back in Zion. Thinks the preacher's arrival is a sign from God – extremely enthusiastic about her religion.Goldie Short: The owner of the Dine Away Cafe. She agrees with Norma about C.C.'s arrival. Darlene Henshaw: Norma's niece - very 'enthusiastic' interest in the opposite sex. She has a rebellious streak that fights her Aunt's rules, but loves her Aunt. She sneaks off to dance with Dewey. Melvin Wilder: Basil's farm hand who helps Dewey ask Darlene out to the dance. He is older and takes Dewey under his wing. He tries to teach Dewey how to impress the girls. Dewey Maples: Basil's farm hand who is in love with Darlene. He is young and naive and looks to Melvin as his "older brother."
The Director is MSJC Theater Arts Department Chair and Broadway actress, Shezwae Powell. For further information contact Director Powell at spowell@msjc.edu
---
Federal Reserve expresses caution on interest rate hike
Most members of the Federal Reserve's policy-setting committee (Federal Open Market Committee - FOMC) agree that the economy is rebounding from a weak first quarter. An upward momentum needs to be maintained before a decision can be made on raising interest rates. The FOMC judged that the conditions for raising rates had not yet been achieved and cautioned against a premature decision.
---
Brite Nite Meeting at the Wildomar/Lake Elsinore Elk Lodge 2591
Brite Nite is held on the 5th Tuesday of the month and on June 30 the program was informational with a presentation about our water supply. Greg Morrison from the Elsinore Valley Municipal Water District provided a lot of facts and answered a lot of questions about our water usage, restrictions, available programs, etc. Here are some interesting facts about EVMWD's water:• 70% of their water comes from Northern California or the Colorado River• 20% from Local Wells• 10% from Canyon Lake• Storage in California and the Colorado River is below 50%• This is our 4th year in drought conditions• Effective 7/1/15 there is a 15% reduction of imported water• 68% of our water usage is outside the home• New landscaping is to be on drip irrigation and drought resistant.
The message here is clear. We must do all we can to conserve water during these extreme dry conditions. On a positive note, this translates to lower monthly bills and less yard work. For more information on their rebate programs visit: www.evmwd.com/rebates.
---
Free fitness training on August 1
Come to Cal Oaks Sports Park on August 1 for free cross training and Yoga offered by Kore Pilates and Yoga. Cross training is at 4:00 pm, Yoga is at 4:30 pm. Bring a mat and water!
---
County property tax assessment for mosquito abatement will be held on Tuesday, July 7.
The board meeting begins at 9 a.m. and is held at the County Administrative Center located at 4080 Lemon St. in Riverside.
Ballots will be available for residents in the proposed assessment area who may need a replacement ballot. Residents will also be able to drop off ballots at the ballot station in the lobby. In order to vote, all ballots must be turned in by the close of the public hearing.
Tabulation will be conducted by an independent third party company located at 400 S. El Cielo Rd., Suite J, in Palm Springs. The public may be present for the tabulating of the ballots, which will begin at 9 a.m. on Wednesday, July 8.
The tabulator and staff will return to the board with the results of the ballots at the time of the continued hearing on Tuesday, July 21.
Ballots were mailed to property owners in the current service area to allow them to vote on a proposed assessment that will fund the program and allow services to continue.
Mosquito and Vector Control Program currently responds to complaints regarding mosquitoes as well as routinely trapping and testing mosquitoes for diseases such as West Nile virus. Other diseases that are monitored include Plague, Hantavirus and Lyme Disease, which are all transmitted by other insects or rodents.
---
Judge denies city request to force county to provide fire services in Canyon Lake as deadline looms
City can adopt new contract Board of Supervisors approved today [June 30]
A Superior Court judge today denied a request that would have forced Riverside County to continue providing fire services in the City of Canyon Lake, even after the current contract for those services expires tonight (June 30) at midnight.
The ruling from San Bernardino County Superior Court Judge John Pacheco said, "The court, in balancing the equities, finds that it would be unjust to impose the City's request for a Restraining Order on the County." The city had requested a restraining order to prevent Riverside County from vacating the fire station inside the city limits tonight at midnight and discontinuing fire service.
The ruling comes a year after Canyon Lake notified Riverside County it did not intend to renew the current fire contract. It also comes approximately two months after Riverside County offered the city a one-year deal that would meet the city's state-mandated requirement to provide fire services in Canyon Lake.
Today, the Riverside County Board of Supervisors unanimously approved a new one-year contract to provide fire services and emergency medical services in the City of Canyon Lake starting tomorrow (July 1). The new contract provides an opportunity for the city to protect residents, but city officials have rebuffed attempts to reach accord on the new agreement. The City Council would have to approve the contract before it can take effect, or find another way to provide emergency services.
The city has not paid the county on those costs for 18 months and owes approximately $1.9 million for services the county already has provided.
"We approved this contract today solely out of concern for the residents " Supervisor John J. Benoit said. "I believe it is very generous because I don't know how many companies or agencies would want to provide services to a customer who has not paid its bill in a year-and-a-half."
The costs are the subject of litigation between the city and the county.
The county has explained to the city that contract costs cannot be reduced for several reasons:* State law requires that the county recover 100 percent of its actual costs on such contracts (though the city still wants to pay less).
* The county does not control the salaries of firefighters, who are state employees whose salaries are set by the State of California. In fact, the county assumes the same potential financial liability for salary increases when it contracts with the state to provide fire service in the county unincorporated area.
* County policy requires a minimum of three firefighting staff on each engine to ensure the safety of residents and firefighters. The county has said it will not reduce that minimum service level, as the city has requested, and compromise safety. The city may establish a department of its own with lower standards and costs, if it desires.
Canyon Lake is among 21 cities and agencies that contract with the county for fire and EMS services as part of a regional fire system. Despite city complaints about costs, other agencies in the regional system already respond to 60 percent of the calls within the city limits and city crews only respond outside Canyon Lake in less than 5 percent of all city responses.
Canyon Lake recently asked the county what would happen if there is no contract and the city requested assistance. Such requests can be made but are not a way for the city to replicate contract fire services, in the absence of a contract. City officials were told they should not rely on, or expect, a response from the countywide Regional Cooperative Fire Protection System in any individual case.
Requests will be evaluated individually when received and if resources are available among the system's continuing partners, a response will be considered. Simply requesting assistance does not assure that the request can or will be accommodated, the city was told, and no expectation regarding response time should be assumed.
---
Compassion Rally to Commemorate 1-Year Anniversary of Murrieta Bus Blockade
Peaceful Grassroots Rally Organizers Hope to Bring Awareness and Encourage Humanity on Wednesday July 1, 1pm-4pm at Town Square Park, 1 Town Square, Murrieta, California, 92562
July 1, 2015, marks the one-year anniversary of what became a national news event in Murrieta when anti-immigration protestors created a blockade to stop busses full of Central American families exercising their legal rights to seek political asylum in the United States.
Dozens of grassroots and professional organizations will join forces on Wednesday, July 1, 2015 for a rally to shed light on the issue of immigrants in the United States, to encourage tolerance and show support for more in-depth discourse and improved legislation. The event will take place on the 1-Year Anniversary of the Murrieta Bus Blockade, the worldwide-witnessed and heavily condemned event that saw protestors scream racial epitaphs, terrorize and block buses carrying more than 100 Central American immigrant women and children to the Murrieta Border Patrol processing facility. Organizers of this year's event want to commemorate the compassion and unity in support of the asylum seekers which blossomed as a result of that event in the face of what they viewed as cruel and hateful protests. The event will feature prominent immigrant rights activists and humanitarians.
According to Event Co-Organizer Mark Lane, "That blockade changed my life. I took in a family from Guatemala. I got involved in speaking out for due process and asylum rights. I received death threats and I was thrust into the national news, but I was mostly overwhelmed by the compassion of those who supported these victimized immigrants. I want to see that compassion continue. I want to see the USA as a compassionate nation."
Since the inception of the rally, organizers have faced a number of challenges from a contingent of the Murrieta community who claim to have been involved in the bus blockade, and who have called on like-minded "patriots" to appear at the rally to "burn Mexican flags" and "stand up for America against this invasion". Yet organizers remain intent that the rally shall remain peaceful, "we are planning a peaceful rally, hopefully the 'patriots' are doing the same. Our country is founded on differences of opinion and discourse," noted event co-organizer, Mark Lane, "we hope to affect an open and honest dialogue that considers the need for improving the situation at the border, and overhauling immigration legislation to build a better America, not a weaker nation."
This event comes at a volatile, yet altogether appropriate moment in the immigration debate, as one presidential hopeful is under fire for his anti-Mexican rhetoric. "What transpired last year, the fear and the hate witnessed in the world theater during that unfortunate moment when children, refugee children, were targeted has now been underscored by Donald Trump's hate-speech," Lane commented, "Once the shining beacon for those intent on bettering their lives and 'yearning to breathe free', it is the duty of each American, our duty to remind the world that we are still humanitarians, still that shining beacon and we are a nation intent on equity and equality for all."
There will be solidarity rallies hosted around the country and at the border of Tijuana/San Diego at the same time by Dreamer's Moms groups.
---
The Drought Situation and
My Nominations For the Worst Public Servants of the Decade
By Douglas VanderHeide - Murrieta, CA
1. Past and present members of the Murrieta City Council:
For years this council has failed to recognize and seek change to the water/sewer problems in this city. Past Councilmen have been quick to blame the State. If this were true, then:
a) How many other cities in California have such a wide disparity in water/sewer rates?
b) How many other cities in California have 5 separate pricing structures?
c) How many other cities in California have 4 separate Water Districts?
d) How many other cities red-line neighborhoods for property taxes?
Because of the numerous districts, we have turf wars oftentimes not resulting in solutions which best serve the overall goals of the community. The Water District concept was enacted by the State to avoid the exact problems that we are currently seeing. To a lesser degree the City of Temecula has similar problems.
2. Past and present members of the Rancho Water District Board of Directors:
They are giving our water away to the big land owners, the rich and the wasters of water. When we purchase a home, we give our water rights away expecting that this natural resource will be managed responsibly by Government.
a) RCWD has property tax assessments which I am sure have all been refinanced at lower rates in the last few years. The service charges and the property tax rates to their customers have not been lowered. Where is the extra money going? Is all of this debt being serviced interest only?
b) The Santa Rosa sewage plant debt has been serviced interest only since it was first built in 1989. I am sure this debt has been refinanced, why have sewer fees not been reduced? When is this plant going to be paid for? A significant overhaul or possible teardown and rebuild may be necessary in the near future. As I understand it, this cost will probably be greater than the original cost to build the plant. How is this going to be paid for?
c) Where is the transparency related to all of this debt?
d) RCWD is not complying with Best Management Practice 11, a guideline from the State Water Resources Board. This practice establishes a maximum of 30% of revenues from the fixed charge, in the example below RCWD takes over 80% in fixed charges from its customers.
e) RCWD Board Members are elected at-large. None of the current Board members represent Murrieta or the Santa Rosa Division even though over 25% of the RCWD customers live in Murrieta. EMWD, WMWD and EVMWD divide their service areas into districts so that the customer base is fairly represented. This at-large method of electing board members is in direct violation of the California Voting Rights Act. As reported by the San Diego Union/Tribune, June 25, 2015, the Fallbrook Public Utility District is currently being sued because of this violation. The article also states that Government agencies that have tried to fight such cases have lost almost every time.
3. Past and present members of the Riverside County Board of Supervisors:
For at least the last 3 years they have been made aware of this problem and have ignored us, partly I suspect because our City Council has also ignored the problem.
Why do I say that RCWD is giving our water away?
They sell their water at $0.63 in the Rancho Division and $1.12 per unit in the Santa Rosa Division for Tier 1 water usage. EMWD sells their Tier 1 water for $1.72 and EVMWD for $2.14. The RCWD low prices are extremely misleading. The costs of water quoted above do not include service charges and property tax assessments. These service charges and property tax assessments are fixed and have no relation to water usage.
Let's look at specifics:
Both Divisions of Rancho charge high service charges. The Rancho Division servicing Temecula and parts of Murrieta has a property tax assessment which is 0.3% of the land value.The Santa Rosa Division servicing Murrieta has two property tax assessments - one which is 0.5% of the land value and the other is a flat tax of $69.92.
The Assessed Land Value varies depending on when the property was last sold and reappraised by the County. A small sampling indicates that the Land Value can be anywhere from approximately 17% to 36% of your total assessment.
For the calculations below, I am using a $100,000 Land Assessment on the Property Tax Rolls for a customer using 10 units of water during a 30 day billing period: The cost comparisons are listed in declining order.
RCWD, Santa Rosa Division (Murrieta) charges $134.85/mo:
Water Usage $13.16, Service Charge $35.45, sewer fees $38.75 and property taxes $569.92/yr or $47.49/mo.
WMWD (Murrieta) charges $99.13/mo:
Water Usage $23.86, Service Charge $27.24, sewer fees $44.53 and property taxes $42/yr or $3.50/mo. It should be noted that RCWD owns the sewer plant that WMWD must use. Using the EMWD plant would reduce WMWD charges to $80.49.
EVMWD (Lake Elsinore/Murrieta/Wildomar) charges $83.70/mo:
Water Usage $23.62, Service Charge $16.58, sewer fees $43.50 and no property taxes. It should be noted that RCWD owns the sewer plant that EVMWD must use. Using the EMWD plant would reduce EVMWD charges to $66.09.
RCWD, Rancho Division (Temecula/Murrieta) charges $78.11/mo:
Water Usage $8.16, Service Charge $19.06, sewer fees $25.89 and property taxes $300/yr or $25/mo.
EMWD (Temecula/Murrieta) charges $63.29/mo:
Water Usage $24.70, Service Charge $10.62, sewer fees $25.89 and property taxes $25/yr or $2.08/mo. Low water usage makes you eligible for a $6.47 sewer discount.
Using the example above, not including the sewers, both Divisions of RCWD derive less than 16% of their revenue from the commodity (water). By contrast, EMWD derives 66% and EVMWD 58% of their revenues from the commodity. The 70% specified by Best Management Practice 11 is not being met by any of our Water Districts.
Including the sewer charges lowers both divisions of RCWD to approximately 10%, EMWD to 39% and EVMWD to 28%. The lower these percentages are, the greater the volume discounts. In effect the poor and those who conserve water are subsidizing the rich and the wasters of water. Without water there is no need for sewers, so why are they separated? How is cleaning up waste from water any different than cleaning up oil spills or nuclear accidents?
Let's compare pricing gasoline in the same way that our water is priced - with a service fee and a commodity price per gallon. Lower the price of gasoline from about $4.00 per gallon to $2.00 per gallon and charge everyone a $30.00 service fee before they are allowed to enter the gasoline station. The new price structure vividly demonstrates how the wasters of water benefit from low commodity pricing.
An economy car requiring 10 gallons of gas would pay the $30 service fee plus $20 for the product (10 gallons at $2.00 per gallon) for a total of $50 or $5 per gallon.
A truck requiring 30 gallons of gas would pay the $30 service fee plus $60 for the product (30 gallons at $2.00 per gallon) for a total of $90 or $3 per gallon.
As you can see, there is a $2.00 per gallon volume discount to the big user. How is this discount promoting conservation? Likewise, the tiered rate structure of water does little to promote conservation.
It should be noted that EVMWD and RCWD are comparable in size. Both districts are significantly smaller than EMWD. As you can see in the above comparisons, EMWD and EVMWD differ by less than $3 if sewer charges are not included. It is unfortunate that EVMWD is stuck with the RCWD sewage plant.
Don't forget to vote, the Water Boards directly affect your wallet and your quality of life!
---
Court Halts High-Density Housing Development in Murrieta
Murrieta Residents fight to maintain the charm and safety of the SCGA Golf Course Community
Murrieta, CA (June 18th, 2015) – A Superior Court judge ruled last week that the City Council's approval of a 112 unit high density housing development on the 4th tee of the SCGA Golf Course violated the California Environmental Quality Act (CEQA). The Court found in favor of a group of residents that filed suit over the project, the Murrieta Community Values Organization (MCVO), agreeing with them that the project could have significant environmental impacts that should have been studied before approval, and that the City failed to consult with or provide notice to the Department of Fish and Wildlife and the State Clearinghouse as required.
Judge Sharon Waters cited multiple issues with the project, including a failure to notify the appropriate state environmental departments, failure to complete an Environmental Impact Report (EIR), and inadequate mitigation measures to prohibit pollution to local streams and rivers. The Court noted that the project could have significant impacts on traffic in the surrounding communities, aesthetics and community character, noise pollution, geological, soil, and seismic faults, and that hazards could result from relocating the tee area at hole 4 of the golf course. The Judge set aside all approvals of the project.
Josh Bergere, founder of MVCO, said "this is a great day for the little guy. This is truly a story of David versus Goliath and helps to illustrate that communities don't have to fall victim to indifferent politicians or big money developers who are not concerned with the community but rather with the money that can be generated by such projects." He also said, "I hope that other communities who are facing the same concerns can find the strength and unity to stand up for their families and friends and ensure their voices are heard."
"CEQA protects both the natural and human environment from the effects of a project, large or small. It also provides the community opportunities to weigh in on those effects and it requires the City to take community concerns seriously," said Everett DeLano, a North County lawyer with extensive CEQA experience who represents MCVO. "We told the City of Murrieta time and time again," DeLano continued, "in written comments and at hearings at city hall, that they could not and should not ignore the residents' valid concerns about the project. But the City refused. Fortunately, the Court agreed with us, finding that the City had violated CEQA by failing to give the project's many impacts appropriate consideration."
In April of 2012, Golden Eagle Property development, an Orange County Based housing development company, proposed a development project that included 3 stories and 112 apartment homes within a 6.75 acre parcel located on what is currently the 4th tee box of the SCGA golf course. Upon getting the news that this development was being reviewed by the City of Murrieta's Planning Commission, a group of residents in both The Preserve and Ridgegate communities decided to act.
Both communities were concerned about numerous aspects of the project and how it would impact them and their families: increased traffic, noise pollution, damage to homes from stray golf balls, detriment to the character of the community and ultimately the safety of the residents. The residents banded together and formed the Murrieta Community Values Organization (MCVO) to fight the development project and the City of Murrieta. They hired Everett DeLano, a prominent North County lawyer with extensive CEQA experience to help them battle the project.
The group raised their concerns at various City meetings, however in January 2014, the City Council approved the project in a 4 to 1 vote. Councilman Henry Ramos voted against the project due to his concerns about multiple issues raised during the many council meetings. MCVO quickly filed a lawsuit to challenge the approval. "It's time that the City of Murrieta and big developers from outside our community realize that the residents who live in and love this community won't allow themselves to be pushed around any longer," said Bergere.
The Judge's decision means that all project approvals have been set aside. If Golden Eagle Properties seeks a new approval from the City, it will need to complete an EIR that addresses the concerns raised by MVCO, and ensure that those concerns are adequately addressed.
About Murrieta Community Values Organization - The Murrieta Community Values Organization was founded with the singular belief that everyone in our communities should have a voice in the events that impact the safety and sanctity of their communities in which they live. They strive to stand up for those that can't stand up for themselves and ensure that their voice is heard. If you would like more information about MCVO, please send an email to info.mcvo@gmail.com
Contact info for Attorney Everett Delano: (760) 510-1562 or Email: Everett@delanoanddelano.com
---
i9 Sports to Open in Murrieta
Youth sports league signs franchise agreement with local entrepreneur Kaseem Jones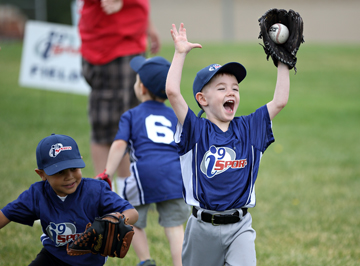 i9 Sports, the nation's first and fastest-growing youth sports league franchise, has signed a franchise agreement with local entrepreneur Kaseem Jones to launch a new program in Murrieta. Jones, who served in the United States Marine Corps for 15 years, was introduced to the brand through his children, who played soccer and flag football in a local program, before deciding to purchase his own territory. A lifelong sports enthusiast, Jones was drawn to the program's commitment to instilling sportsmanship in children, and is excited to bring a safe youth sports experience to the Murrieta community. The program will offer flag football, soccer, basketball and t-ball for boys and girls ages 3-14.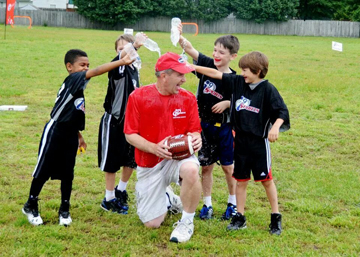 i9 Sports was founded in 2003 on the principle that the number one reason kids play organized sports is to have fun, not to become the next draft pick. The i9 Sports experience emphasizes fun, safety and convenience as well as teaching the value of good sportsmanship. For more information on i9 Sports or to register your child in a league, visit www.i9Sports.com.
---
Chaparral High School Drama Department Wins 5 Awards
Receives 14 Additional Nominations in 10th Annual National Youth Arts Competition
TEMECULA, CA – The Chaparral High School Performing Arts Department is pleased to announce that students in its Drama Department, under the direction of Chris Irvin, drama/music theater teacher, have earned five awards and 14 additional nominations in the 10th Annual National Youth Arts Awards for the 2014-2015 season. Award winners are: Lead Actress in a Musical: Sidney Aptaker as Doralee in 9 to 5: The Musical; Lead Actress in a Musical: Lexi Gunn as Judy in 9 to 5: The Musical; Lead Actor in a Play: Tag Pruitt as Lloyd in Noises Off; Supporting Actress in a Play: Sidney Aptaker as Miss Furnival in Black Comedy; and Ensemble: 9 to 5: The Musical.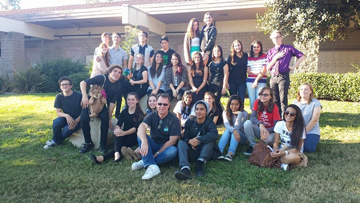 Additional nominations earned by CHS Drama students were: Outstanding Production: 9 to 5: The Musical; Outstanding Production: 9 to 5: The Musical; Lead Actress in a Musical: Amanda Dienhart as Violet in 9 to 5: The Musical; Lead Actor in a Play: Zachary Downing as Brindsley Miller in Black Comedy; Lead Actress in a Play: Julianna Smith as Carol Melkett in Black Comedy; Supporting Actor in a Musical: Rafael Loza as Hart in 9 to 5: The Musical; Supporting Actress in a Musical: Shannon McMahon as Roz in 9 to 5: The Musical; Supporting Actor in a Play: Tag Pruitt as Harold Gorringe in Black Comedy; Supporting Actress in a Play: Marissa Gonzalez as Belinda in Noises Off; Ensemble: Black Comedy; Ensemble: Noises Off; Set Design: Chris Irvin for Noises Off; Direction: Alex Flores for Black Comedy; Direction: Chris Irvin for 9 to 5: The Musical; and Direction: Chris Irvin for Noises Off
Created to honor outstanding work by youth in the arts, NYA Awards, formerly known as the National Youth Theatre Awards, has expanded to celebrate music, dance, film, and other art forms. This past school year, more than 300 productions were considered for awards, including shows from more than 100 different theatres in more than 50 cities spanning 10 states. Award winners were selected from nominations by a panel of more than 20 judges and reviewers.
---
MSJC Student's Poster Presented at UC San Diego Research Showcase
Ten Mt. San Jacinto College Honors Biology students became the first community college students ever to present their findings at the UC San Diego Division of Biological Sciences Student Research Showcase.
The annual showcase, held this year on June 3, 2015 at UCSD's Center Ballroom, allows biology undergraduate and graduate students to present a poster based on research they conducted while at UC San Diego. The students present their findings to attendees and faculty judges. Top posters receive awards at the conclusion of the event.
MSJC students were invited to attend because of a research collaboration that was started between UCSD and three community colleges: Palomar College, Cuyamaca College and MSJC. The collaboration is funded by a $300,000 National Science Foundation Grant. MSJC received $36,895 of the funds, said Dr. Nick Reeves, associate professor of biology at MSJC.
The MSJC students presented information on an insect biodiversity research project they conducted. The ten MSJC students were: Casey Jacobi, Bailey Ford, Ophelia Hearst, Jonathan Moncada, Blaine Novak Pilch, Leon Palaganas, Christopher Powers, Miguel Robledo, Michael Ross, and Ojan Salehabadi.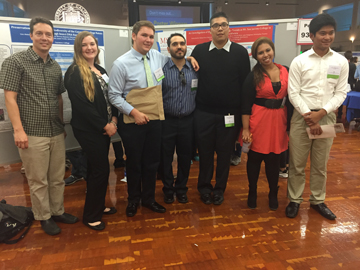 Pictured L-R: MSJC Biology Associate Professor Nick Reeves, Casey Jacobi, Blaine Novak Pilch, Ojan Salehabadi, Miguel Robledo, Ophelia Hearst, and Leon Palaganas at the UC San Diego Biological Sciences Student Research Showcase.
During the Spring 2015 semester at MSJC, the students set up a Malaise trap on the edge of MSJC's Menifee Valley Campus in an undeveloped patch of land. The trap collected flying insects during a week in February and again for a week in April. Using the insect collections, Reeves and his students hoped to investigate changes in insect diversity during this short period of time. They discovered that the insect diversity shifted from almost entirely flies and midges in February to a broad assortment of flies, midges, moths, parasitic wasps, and plant bugs in April. The classification of these insects was confirmed by analyzing the DNA of these insects.
While the MSJC students were not eligible to win an award for their poster, Reeves said the fact that they were invited to present their findings showed that their level of research was comparable to what students at a four-year university learn.
"This is the beginning of a long-term effort to monitor this area of the Menifee Valley Campus and track biodiversity changes that may be caused by human disturbances such as housing development and climate change," Reeves said. "I am proud of what these students have accomplished. These types of achievements are made possible because of the support of our exceptional honors program at MSJC and the outstanding staff that are willing to do a little extra for special projects."
View Poster
---
Tech Trek
Nine 8th grade girls, representing three School Districts: Temecula Valley, Murrieta Valley, and Lake Elsinore, are the 2015 AAUW Tech Trek scholarship winners. The scholarships were awarded to Genesis Moreno, Michelle Sanchez, Emika Saito, Analia Bravo, Avika Patel, Madelyn Houser, Kelsey Carlson, Aubrey Garrett and Ana Ortiz (not pictured).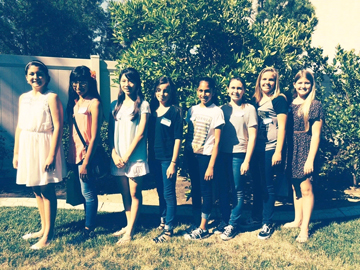 The Temecula Valley Branch of the American Association of University Women is sending them to the Tech Trek Science and Math Camp at the University of California Irvine in July. The branch has sent 94 girls with the help of generous donations.The project, which began in California in 1998, promotes girls entering STEM fields and has now spread to ten other states.
---
Homes for our Troops
Temecula business owner, Tony Richerson, has made helping Veterans a large part of his business in honor of his family members who have served. Richerson has two cousins and two nephews who have served in the Marines and through his local Budget Blinds franchise in Temecula, he has helped five local Veterans.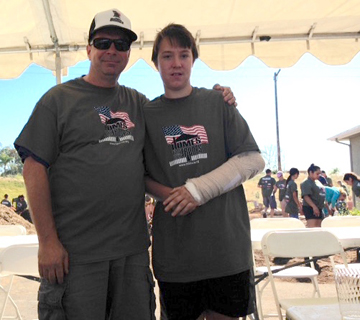 Richerson has donated his time, product and expertise to provide and install window coverings for five Veterans in the Temecula area that have been severely injured in Iraq or Afghanistan. Each of these Veterans have specially-adpated, mortgage-free homes that were built by the non-profit, Homes for Our Troops, and as a part of the construction process, Richerson agreed to provide window coverings in the homes.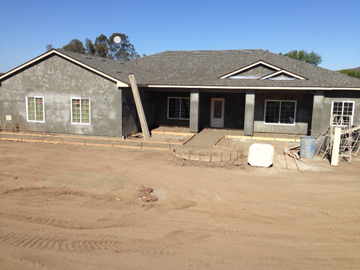 The fifth home is currently being built for Army SPC Geoffrey Quevedo. Richerson has been working with builders to ensure window coverings are installed by the time Quevedo moves into the home.
"I believe that we have a responsibility to our military men and women. Any chance we get to thank them we need to seize. Participating in the Homes for our Troops projects gives me a chance to do that. It makes me feel good to help people that definitely deserve the help."
---
Jonathan Diaz Graduates From US Air Force Academy
Jonathan Diaz, a member of the Chaparral High School (Temecula) Class of 2010, earned a BS degree in social sciences and was commissioned as a Second Lieutenant in the US Air Force. The graduation ceremony for the United States Air Force Academy, Class of 2015, took place on May 28 in Falcon Stadium at the USAF Academy is Colorado Springs, CO. Diaz will be stationed at Vandenberg Air Force Base in CA. Present for the commencement ceremony were mom Rosalie and brother Joseph, a 2015 CHS graduate.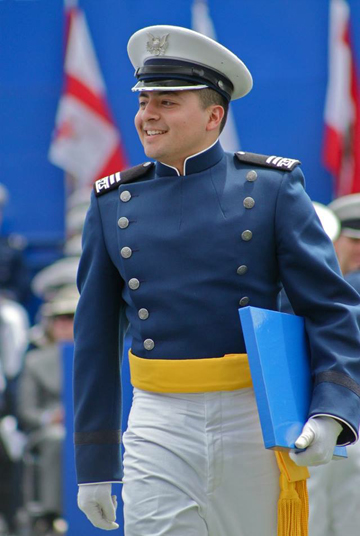 ---
Dedicated Teen Artist Honored
By Arts Council Menifee
At 19, artist Christian Keefer is still on the verge of a long journey through the art world. He looks forward to taking his talent in many different directions and was honored to receive the title of Artist of the Month for July by Arts Council Menifee.
Keefer has already shown and sold many of his works, including a large colorful painting that is now hanging at Whimsical Frozen Yogurt and Gelato at Menifee's Countryside Marketplace. The sale was made during a show of works by many local artists at the "Arts Showcase" event, held there on May 16.
The owner of the popular yogurt shop purchased Keefer's mixed media work named "Pure Joy" that depicts two young women enjoying an ice cream cone.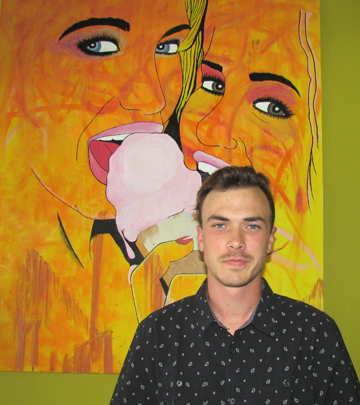 "It just all fell into place," said Keefer, of Menifee. "The project's coloring matched the yogurt shop to a T. I was just shocked and overwhelmed when he approached me about buying it."
Keefer started seriously pursuing art in middle school and took art classes at Elsinore High School where he began to explore more aspects of the craft.
"My grandmother is an extremely talented artist and my dad is a commercial artist," he said. "I got into street art (when I was younger) and it evolved from there. I discovered I really enjoyed it and wanted to keep growing as an artist."
While still in high school, he painted tee-shirts and sold them to friends. Keefer's ultimate goal is to create his own clothing line, using tools that haven't been used before to create something unique.
He appreciates the genre of pop art but is all about finding a new niche to make a name for himself as an artist. Keefer likes to think outside the box and continually searches for new ways to make a statement.
"I'll always do something with art. I get a lot of (positive) feedback and that feels really good but at the end of the day my art has to speak for itself," he said. "If I can just make enough money to get by, that's okay – as long as I'm doing what I love."
Keefer's dedication to his craft has him spending seven hours a day this summer learning more about composition and design techniques through two art classes at Mt. San Jacinto College's Menifee Valley campus.
"We enjoy the friendly relationship with MSJC's fine arts department and support it by participating in the college's art shows and events," said Linda Morrison, who co-chairs Arts Council Menifee's Visual Arts Division with Kathy Pickett and Mimi Maki.
When Keefer isn't at school or working in his garage studio, he helps his dad at his business. Brian Keefer has operated Freedom Signs for more than 30 years and his son said his success is due to the craftsmanship he puts into his work. Brian is responsible for many of the signs on Front Street in Old Town Temecula.
Young artists are encouraged to attend the monthly Visual Arts Division meetings, which include demonstrations. The annual patron fee of $20 is waived for student artists.
"I really appreciate the Arts Council Menifee program," Keefer said. "I can take what I need to grow and learn in an art sense; it's a great environment to be in as an artist."
Arts Council Menifee offers local artists opportunities to exhibit their art – at its gallery and at special events where they can display and sell their art.
"Students are discovering the benefits of joining the Arts Council as a place to learn and share their art and be a part of Menifee's art community," Morrison said. "We know there are talented young artists in our city and we are thrilled when they join our organization."
---
Recall Measure to Boot Out Supervisor Kevin Jeffries
We Need Public Support and Petition Signatures
By Britt Holmstrom, President - Mead Valley Seniors Assn.
The political machine is in full operation within the walls of Riverside County. Kevin Jeffries' run for Supervisor 2011-2012 included the Deputy District Attorneys' Association funding his campaign to the tune of over $20,000. The President and then Vice-President of the Deputy District Attorneys' Association during that time period was the recently elected District Attorney Mike Hestrin who is apparently crying poor to the Supervisors for both his DA budget and his campaign finance debt.
All five County Supervisors are co-hosting a fundraising event to help raise a reported balance on Hestrin's campaign debt of $79,000. Keep in mind Hestrin's salary is reported as $250,000 per year. At the budget hearings the issue of ethics for co-hosting the fundraiser was raised. The Supervisors did not find this unethical. Supervisor Ashley stated, "this is a political tradition".
I disagree with Supervisor Ashley and find this to be an unethical pseudo tradition that we do not need to perpetuate. In a Press Enterprise article reporter Jeff Horseman wrote, "Hestrin's 'Retire the Debt' fundraiser, set for June 26 in Riverside, features a who's who of politicians and community leaders as co-hosts. They include all five county supervisors, Sheriff Stan Sniff, State Senator Jeff Stone (R-Temecula), and city council members from across the county".
How can these five supervisors be impartial in the budget negotiations that impact every aspect of our lives? While the Sheriff and DA employees are getting up to 10% yearly salary increases other county services are evaporating. Now these same supervisors are looking to the already strapped cities to pay more for sheriff services. People need to pay attention as our quality of life is being diminished while special interests take over our government.
The Riverside County Civil Grand Jury, who are the watch dogs of our local government, are being stifled as they attempt to address these problems. Press Enterprise reporter Jeff Horseman cited that "In a sharply worded report, Riverside County's Civil Grand Jury has accused the county's top lawyer of consistently interfering in its work, misleading county employees, and having a chilling effect on employees' sworn testimony".
Ethical County Supervisors who work for the betterment of our lives is important. As I stated at a Board meeting in January, I hoped that the goal for the County Supervisors would be building character and building our communities for the economic health and welfare of everyone. That has not been the case. Among the reasons for the campaign to Recall Supervisor Jeffries from office is for his ongoing willful abuse of power that includes secret meetings to fast track a 1.4 million sq. ft logistics center next to homes and a church, renting out a new community center and kicking out the senior citizens who were told to move to the nearby library with the comment that "If you do not move to the library, I will rent out that room at the library too". More reasons for Jeffries' recall can be found at recallsupervisorjeffries.com where you can also sign up to help or donate to our cause.
---
County urges steps to limit West Nile virus
Riverside County health officials are asking residents to take steps to prevent the illness from spreading
What steps can you take to limit major breeding grounds for the mosquito vector that spreads the disease? Contact the County Supervisors and City Councils to rescind their ill-advised use of detention basins as a cheap method of flood control at the expense of public health. In 2014, 801 human cases of West Nile Virus were reported in California, the second highest in state history. Twelve cases were reported by Riverside County last year. These detention basins need to be dried up. There is a relatively inexpensive solution. It is feasible to dig the basins deeper and fill them with 1-2 inch rock. The space between the rocks will fill with excess runoff without having surface waters that attract breeding mosquitoes.
The County Supervisors are especially willful in their disregard for public health and safety. Rather than work toward elimination of surface water detention basins they are asking for a vote of the people in unincorporated areas to pass a bond measure to fund mosquito abatement. Cities will no doubt follow their lead if the County bond measure passes. Cities contract with the County for vector control in city approved detention basins however due to limited budgets they only call upon the County Vector Control Program for investigation and abatement after residents complain. The problem is that most residents do not know they have to call Code Enforcement to complain.
In the absence of any elected official in your area agreeing to dry up their detention basins here are your other choices for self protection as advised by the County Health Department.
• Protect against mosquito bites by using insect repellent. Use a repellent with DEET (N, N-diethyl-m-toluamide), picaridin (KBR 3023), oil of lemon eucalyptus [p-methane 3, 8-diol (PMD)] or IR3535 according to the instructions on the product label. DEET products should not be used on infants under two months of age, and only in concentrations of 30 percent or less on older children. Lemon eucalyptus oil should not be used on children under age three.
• Be aware of peak mosquito hours. Dawn and dusk are peak biting times for many mosquitoes. Consider rescheduling outdoor activities planned for those hours.
• Choose clothes that can help reduce mosquito bites. Wear long sleeves, long pants, and socks when outdoors to help keep mosquitoes away from skin.
• Mosquito-proof your home. Drain standing water, where mosquitos lay their eggs and drain or discard items that hold water. Check rain gutters and drains. Empty unused flowerpots and wading pools. Change water in birdbaths and pet bowls at least weekly.
• Keep mosquitoes outside with tight-fitting screens on all windows and doors.
Contact the Riverside County Vector Control program at (951) 766-9454 or your local vector-control district to report mosquito problems, request mosquito fish or report neglected pools or standing water as potential mosquito sources. Visit the department online at http://www.rivcoeh.org/Programs/vector for more information.
---
THE RISK IS REAL - Mosquitoes Spread Disease
Community Voice by Ron Loftus, Riverside County
Most summers, mosquitoes are merely persistent pests leaving miserable, itchy welts. This year, however, experts say the risk of disease just went up a notch when adult rock-pool mosquitoes (Ochlerotatus japonicus), first seen in Portland five years ago, were found to have spread around Multnomah County. This mosquito is a killer, and a known carrier of dengue fever, West Nile virus and encephalitis. No matter where you live, the Red Cross says "mosquitoes are responsible for more human deaths than any other living creature."
Don't these mosquito-repellent wristbands look like they'd be super-smart for gardening, golfing, fishing, swimming and camping? After all, who wants to glisten with a sheen of sweaty, chemical bug spray during outdoor activities?
The pitch
I got caught up late one night. HSN barker, Cory Bergeron, gesticulated wildly, more amped than a power line 10 seconds before a brownout, delivering a rapid-fire pitch:
"When (mosquitoes) smell carbon dioxide - that's like a homing device. They come right at you." The wristband, he said, "completely masks your entire body in a cocoon of protection." In less than five minutes, more than 2,000 viewers shelled out nearly $19.95 each for a 12-pack of colorful Viatek Mosquito Shield Bands, and the product was sold out.
Still wanting to know if such bands worked, I found a similar product to try: the BugBand, sold at REI for $5 (offered in green or glow-in-the-dark).
The verdict
These products are too expensive when we already have proven winners. For instance, if you want to pull out the big guns for adults, Jungle Juice at REI (98 percent DEET, lasts 10 hours) requires only six drops per application and costs $7 a bottle. If DEET, picaridin and permethrin give you the chemical willies, pick up some oil of lemon eucalyptus (often listed as PMD on labels) for kids and adults. The Centers for Disease Control says it "provided protection similar to repellents with low concentrations of DEET."
---
Book Review
by Esther Tyrrell, Murrieta
BELIEVER: My Forty Years in Politics (Penguin Press and Penguin Audio) is author David Axelrod's revealing look into the exciting world of American politics. Specifically, it chronicles the rise of Barack Obama by giving us a bird's eye view into his campaigns and two terms as president.
Axelrod, a journalist and political strategist, is the grandson of Eastern European immigrants who can trace his interest in politics to a day when, standing on the sidelines watching a parade, he was lifted up to see President Kennedy as he passed by.
A one-time reporter and columnist for the Chicago Tribune, he covered the rough and tumble world of Chicago politics at the local and state levels. While reporting on the New Hampshire and Iowa presidential primaries, he began to consider a career as a political consultant and soon opened a firm for local politicians.
He met Barack Obama, then a state senator representing Chicago's South Side, in 2002. A graduate of Harvard Law School, Obama was interested in running for the Illinois Senate in 2004.
He dazzled the public with his key-note speech at the 2004 National Democratic convention in Boston. That's when Obama's team, with Axelrod at the helm, began considering the junior senator as a 2008 presidential candidate. Major selling points were his views and his ability to communicate them.
In 2008, Axelrod was the senior strategist in the presidential campaign which resulted in Obama's election and in his subsequent re-election campaign. For the first two years of Obama's first term in office, he was a strategic adviser to the President. They were close friends and, as in most friendships, there have been rough spots along the way. The author doesn't hesitate to discuss personal anecdotes, both good and bad, as well as the interaction with Vice-President Joe Biden, and the Clintons, as well as crucial legislative battles like the Affordable Care Act.
Although the book definitely has a Democratic slant, it can still be of interest to those who embrace more conservative political views. For example, it offers a rare opportunity to learn first hand about today's political campaigns in addition to the way in which politics are handled inside the Oval Office.
First rate political biography.
An American sports legend is the focus of Charles Leerhsen's TY COBB: A Terrible Beauty (Simon & Schuster and Brilliance Audio). Known as the "Georgia Peach", Cobb played with the Detroit Tigers for 21 years and spent two seasons with the Philadelphia Athletics before retiring in 1928.
Believed by many to be the greatest baseball player who ever lived, he broke over ninety records and was the first player ever voted into the Baseball Hall of Fame.
Unfortunately, following his death in 1961, he acquired an unfair reputation as an unsavory character. The rumor mill pegged him as a racist who also hated women and children, and who was an alcoholic and drug addict who fixed games. He was accused of beng a rapist and a murderer, as well.
Books and a particularly damaging movie further reinforced these damaging myths.
The author, a respected writer and former Executive Editor at Sports Illustrated, refused to take for granted the sordid "facts" about Cobb. Determined to find out the truth first hand, he personally went to Detroit and Georgia in order to investigate the truth behind the player's contemptible notoriety.
What did he discover? That although Cobb could be belligerent, made a lot of enemies, and got into fights, he could also be passionate about baseball and was a responsible person with a generous side. Surprisingly, he was also instrumental in urging baseball officials to do more to integrate black athletes into the game.
The author believes that the reason why Cobb was singled out for the unjust treatment he received over the decades was because baseball needed a villain and Ty Cobb was the unfortunate choice for this role.
An enlightening and authoritative book about baseball royalty.
---
California Sets Record; Surpasses UK, France, Spain in Installed Solar Capacity
By Rhone Resch, president and CEO of Solar Energy Industries Association
If California was a nation, it would rank 6th in the world in installed solar energy capacity. That's pretty amazing – and one of the key takeaways from the latest U.S. Solar Market Insight Report, which was just released by GTM Research and the Solar Energy Industries Association (SEIA).
Today, California has more solar assets than nations such as the United Kingdom, France, Spain, Australia and Belgium, becoming the first state in the U.S. to top 10,000 megawatts (MW) of installed solar capacity and cementing its place as America's solar leader.
California made history in the first quarter of this year by installing 718 MW of solar energy, raising the state's total capacity to 10,649 MW – enough to power nearly 2.6 million homes. The report went on to point out that California had big increases in Q1 across all solar sectors. Of the new capacity added, 231 MW were residential, 88 MW were commercial and 399 MW were utility scale. Together, these installations represented a $1.7 billion investment across the state in the first quarter alone.
When it comes to creating clean energy jobs and protecting the environment, California is showing the world how to get the job done. To put the state's remarkable progress in some context, today California has 10 times more installed solar capacity than the entire nation had in 2007. We congratulate Gov. Brown, his administration, legislative leaders and the people of California for being at the forefront of America's efforts to create a vibrant and growing clean energy economy.
California's explosive growth in solar is due, in large part, to stable and effective public policies such as the federal solar Investment Tax Credit (ITC), Renewable Portfolio Standards (RPS) and Net Energy Metering (NEM). Nationwide, solar remains the fastest-growing source of renewable energy in the United States, and it is supported by 9 out of 10 Americans.
In the first quarter of this year, California benefitted from the completion of the massive Desert Sunlight project, developed by First Solar and located in the Mojave Desert. Desert Sunlight has the capacity to generate 550 MW of electricity, which is enough to power 160,000 California homes.
The residential market also continued to flourish in Q1, with installed system prices dropping 4 percent year-over-year – and down nearly 50 percent since 2010. The upswing in residential installations is expected to continue in the foreseeable future, especially in light of a recent report by the California Energy Commission, which shows that more than a quarter of all new homes being built in Southern California are being constructed with solar energy systems. Presently, there are 2,226 solar companies at work throughout the state, employing 54,700 Californians – and those numbers are continuing to grow.
Any way you look at it, the sun is shining brightly these days on the Golden State.
---
Job incentives for businesses to hire 500 new employees
Riverside County has a unique program through the Department of Public Social Services (DPSS) that is using wage subsidies, short-term vocational training, and other incentives to enable businesses to hire 500 new workers starting July 1, 2015. It's called Workforce Connection, a program that will expand partnerships with the business community and provide resources to employers looking to fill create new jobs or fill existing positions.
Workforce Connection Subsidized Employment Program offers:
• Customized professional recruiting and placement services
• Monthly wage subsidy reimbursements for six months for each employee hired through the program
• Short-term vocational training/certification
• Employee retention services
• Minimal paperwork
"The Workforce Connection Program encourages economic development while also stabilizing and strengthening families," said Susan von Zabern, DPSS Director. "I hope that our business community will take advantage of the resources this program offers and partner with us to strengthen Riverside County," von Zabern said.
Workforce Connection offers businesses well-qualified, motivated candidates with wide-ranging skills and experience. Many businesses are looking to offset the cost of hiring a new employee, which is estimated at about $3,000. The program offers resources to help with those costs and carries long-term savings. Over the last year, businesses that hired through Workforce Connection reported a retention rate over 90 percent, which translates into savings well beyond the wage subsidy period.
"DPSS is committed to helping customers reach their full potential by connecting them with career development opportunities while working to improve the local economy at the same time," said Ken Sandefur, social service planner with Workforce Connection.
Albert Renteria, executive director of the Southwest Veterans Business Center, uses the program and believes empowering employees is among the greatest rewards of owning a business. "I have learned that creating working capital is not always about the sale, but is about access to available resources that can offset payroll costs so that I am free to reinvest my working capital in other aspects of my business," he said. With the resources provided through Workforce Connection, Renteria can concentrate on the bottom line.
"Everyone wins. It has worked for me and I encourage fellow business owners to let it work for them," he said.
For more information about utilizing the Workforce Connection Subsidized Employment Program, contact Ken Sandefur, DPSS social service planner, at (951) 922-7411.
---
National Veterans Choice Program
Redhawk Radiation Therapy Center and Wildomar Radiation Therapy Center will participate as oncology providers for the national Veterans Choice Program (VCP). The centers are currently accepting radiation oncology patients through the program.
The Veterans Access, Choice, Accountability Act (VACAA) of 2014 is a law that expands the number of options Veterans have for receiving and ensuring they have timely access to high-quality care. The VCP provides primary care, inpatient and outpatient specialty care, and mental health care for eligible Veterans when the local Veterans Administration Medical Center (VAMC) cannot provide the services due the lack of available specialists, long wait times (30 days or more) and extraordinary distance (40 miles or more) from the Veteran's home.
A veteran's out-of-pocket expense will be the same as if they received treatment at their local VA facility.
Beginning in November 2014, a new VA Choice Program card was sent to eligible veterans enrolled in VA health care and who seek non-VA health care. Eligible Veterans are required to contact Health Net Federal Services, LLC (Health Net) or TriWest Healthcare Alliance to obtain authorization for all medical care under the VCP. The VCP allows a Veteran to choose a non-network provider when one is not available, or has a preference for another provider. Once the Veteran contacts a treatment facility, he or she will be provided information about the physician and facility so that it can be submitted for approval.
For more information about the centers' participation in the Veterans Choice Program, please call 951.252.9300 or visit us at www.vantageoncology.com/veterans.
---
Elks Host Veterans Dinner
Jerry Babinski is The National Service Chairman of Lake Elsinore/Wildomar Elks Lodge No. 2591 and as such visits Jerry L. Pettis Medical Center in Loma Linda with fellow Elks on the first Wednesday of each month. From time to time the hospitalized veterans from the medical center are treated to dinner at the lodge. On Tuesday, June 2nd. Aaron Hunt, Lead Recreational Director from the medical center, bussed 13 veterans to the lodge for dinner. Tables were decorated with the America Flag and patriotic symbols by Dixie Branscombe a fellow Elk.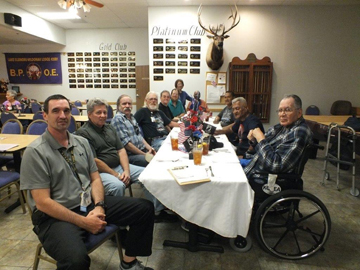 The veterans were treated to dinner from the lodge's menu along with sodas and iced tea. Prior to the close of dinner, Jerry presented Aaron with a check for $100 for veterans services. The lodge is scheduling a special program for the Fourth of July and will continue to support these veterans who have sacrificed so much for the defense of our country.
---
The July issue is still open for additional submissions so please visit often for articles of interest to the region's residents. New info is posted at the top of the page for your convenience.